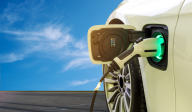 Engineered for Performance, Sustainable by Nature™
CINCINNATI, OH, USA (April 27, 2022) - Emery Oleochemicals is pleased to announce their upcoming technical presentation and exhibition at the STLE 2022 Annual Meeting being held in Orlando, Florida, USA on May 15-19.
---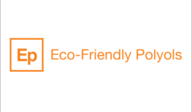 CINCINNATI, OH, USA (March 14, 2022) - Effective for all shipments starting April 18, 2022, Emery Oleochemicals' Eco-Friendly Polyols division will be increasing prices for its EMEROX® Polyols product line up to 15%, or as contracts allow.
---
DÜSSELDORF, GERMANY (January 19, 2022) – To further expand its business network and to exchange knowledge in an important industrial market segment, Emery Oleochemicals' Green Polymer Additives Business Unit recently became a member of the Metal Injection Molding (MIM) Expert Group.
---