Guided by a vision to take Emery Oleochemicals "Beyond Specialties", we aspire to focus all that we do in a manner consistent with acting sustainably and with a focus on leaving this planet a better place for the next generation. Our very business of producing natural-based chemicals underscores the importance of sustainable operations.
At Emery Oleochemicals, we combine science and innovation when implementing operational best practices throughout our global network. Premised on our understanding of our customers' business needs and changing societal requirements, we continuously create new business value and exceed customer expectations by advancing the skills necessary for us to be the world's leader in natural-based chemicals - guided by our core values and established business governance.
---
To grow and create value by acting sustainably to achieve planet habitability, people prosperity and financial profitability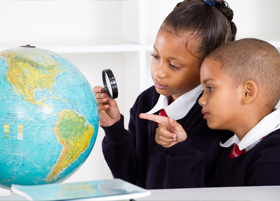 Our approach to sustainability subscribes to the philosophy "ACT SUSTAINABLY", where our actions across the board aim to deliver sustainable methods to achieve our long term goals and advocates day-to-day behaviors at the workplace and beyond. It is a rallying call to our team members and business partners alike to play a leading role in mitigating sustainable development risks through responsible operations.
To achieve our Sustainability Vision, initiatives implemented will be aligned to United Nations Sustainable Development Goals and will broadly encompass:
Realize progressive ways to reduce our impact on the environment, that additionally allows us to lower our operating costs;
Provide a progressive, inclusive and safe workplace for our employees so as to retain and attract talents, and;
Invest in the communities in which we do business to uphold our 'license to operate'.
Science and innovation remains our main driving force in the evolution of best practices and value creation. The needs of society and customers change continuously, and we need to remain a step ahead of these changes. However, even as we develop our technology and business to advance in this industry, we are still governed by our core values and ethics. Long-term sustainability for the future of our people, partners, investors and the community at large remains the topmost priority.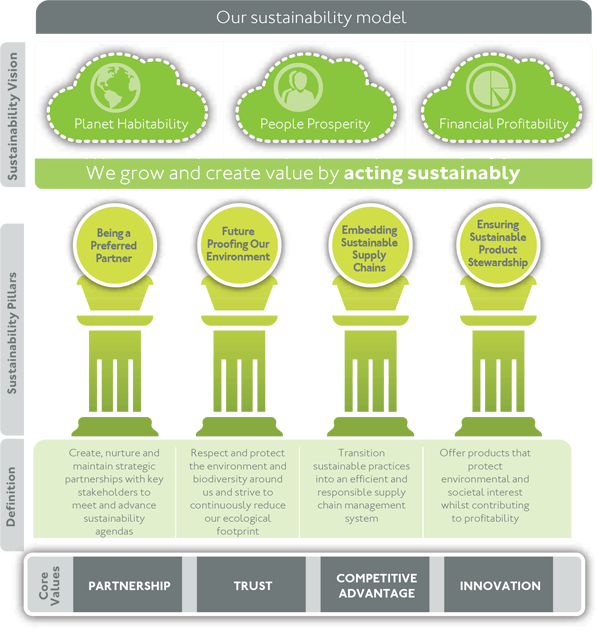 Corporate Sustainability Initiatives
Sourcing with Respect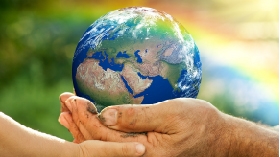 In response to the growing need for transparency within supply chains, we introduced "Sourcing with Respect Guidelines" (SRG) in 2014 - an aspirational spirit to minimize environmental footprint, safeguard human rights, eliminate poor labor practices, and prevent corruption within Emery Oleochemicals' supply chains.
The guidelines integrate the 10 principles of the United Nations Global Compact (UNGC) - aligning the SRG framework to industry needs. Addressing issues such as human rights, labor, environment and corruption, this guideline provides a framework for engagement and the opportunity to establish partnerships where members in the value chain behave in a responsible and ethical manner.
About our Sourcing with Respect Guidelines Read More
United Nations Global Compact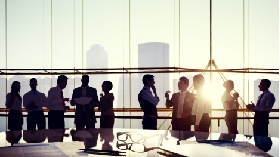 Billed as the world's largest corporate sustainability initiative, it is a call to companies to align strategies and operations with universal principles on human rights, labor, environment and anti-corruption, and take actions that advance societal goals.
As a signatory member, we subscribe to the Global Compact 10 principles outlined. Global Compact's focus areas in environment, social, governance, sustainable development, and supply chains, informs Emery Oleochemicals' initiatives designed to operate responsibly and support society.
Learn how you can take action or connect with your local chapter
About UNGC's Mission Read More
Roundtable for Sustainable Palm Oil (RSPO)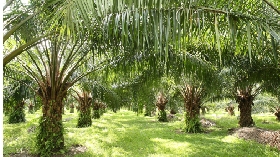 We have been actively participating in various discussions and forums surrounding palm-based derivatives manufacturing- guided by industry, consumer and customers' evolving requirements.
Today, having translated findings and requirements into tangible operational processes, Emery Oleochemicals offers customers products that are RSPO Supply Chain System Certified for Segregated (SG) and Mass Balance (MB). We are one the few oleochemical companies to commercially produce RSPO SG certified solutions mainly for the home and personal care segment.
Learn more about our derivatives manufacturing role
About RSPO Read More
Corporate Citizenship
We believe that our commitment to socially responsible practices sets us apart. As we embrace innovation in our business, we strive to be of positive impact to the immediate societies we have our operations in.