Accreditations & Awards
Shaping our corporate culture with continuous improvement and teamwork
We possess an uncompromising attitude toward the quality and performance of our natural-based chemicals and our commitment to excellence across all areas from our renewable feedstocks, to our high-performance chemicals, in our technical and customer service and in our day-to-day operations.
Supported by our Product & Application Development and Quality Control labs which are staffed by highly trained and qualified personnel, we check all of our materials for purity, color, odor and composition to confirm the required process conditions. Through continued optimization of our various processing technology over the course of 180 years, Emery Oleochemicals today, as it has for many years, conforms to the international standards of ISO 9001 and ISO 14001 governing quality and environmental protection.
Recognized by our peers and business partners alike for our reliability to deliver high-performance chemicals, our efforts to deliver the highest quality transcends our best practices in the way we do business, among our employees and the larger communities where we operate in.
---
Emery Oleochemicals LLC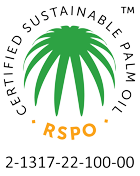 Emery Oleochemicals GmbH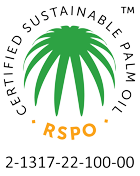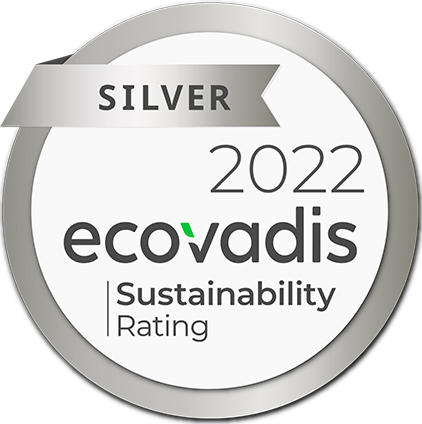 Check our progress at www.rspo.org

2023 Award for Excellence in Environmental, Health, Safety & Security Performance by the Ohio Chemistry Technology Council (OCTC) for Successful Completion of Site Electrical Outage - Emery Oleochemicals LLC

2021 Eagle Award from the Ohio Chemistry Technology Council (OCTC) for exemplary achievement of ISO 14001 Environmental Management Plan to reduce wastewater impact – Emery Oleochemicals LLC

2019 Award for Excellence in Environmental, Health, Safety & Security Performance by the Ohio Chemistry Technology Council (OCTC) for Sustainable Manufacturing Innovation - Emery Oleochemicals LLC

2017/2018 CICM Responsible Care Silver Award for Pollution Prevention by the Chemical Industries Council of Malaysia

2017 Award for Excellence in Environmental, Health, Safety & Security Performance by the Ohio Chemistry Technology Council (OCTC) for Safety Leadership Program – Emery Oleochemicals LLC

2016 Award for Excellence in Environmental, Health, Safety & Security Performance by the Ohio Chemistry Technology Council (OCTC) for Commercialization of INFIGREEN® Process – Emery Oleochemicals LLC

2016 ACS Risk Reduction Award by the Alliance for Chemical Safety for INFIGREEN® Polyols Process – Emery Oleochemicals LLC

2015 Award for Excellence in Environmental, Health, Safety & Security Performance by the Ohio Chemistry Technology Council (OCTC) for Safe Relocation of Manufacturing Plant – Emery Oleochemicals LLC

2014 Award for Excellence in Environmental, Health, Safety & Security Performance by the Ohio Chemistry Technology Council (OCTC) for Process Safety Improvements – Emery Oleochemicals LLC

2013 Cincinnati USA Partnership Growth Award – Emery Oleochemicals LLC

2013 Manny Award for Innovative Solutions to Environmental Problems – Emery Oleochemicals LLC

2012 Manny Award for Innovative Solutions to Environmental Problems – Emery Oleochemicals LLC

2012 Eagle Award from the Ohio Chemistry Technology Council (OCTC) for a joint project with BASF on the installation of bioswales (also referred to as rain gardens) - Emery Oleochemicals LLC

Frost & Sullivan Asia Pacific Green Excellence Award for Product Innovation in Renewable Chemicals

Champion of the 2011 Corporate Friends of the House Society , Ronald McDonald House - Emery Oleochemicals LLC

2011 Eagle Award from the Ohio Chemistry Technology Council (OCTC) for exemplary accomplishment in reducing emissions that defines sustained commitment to program excellence and innovative environmental stewardship – Emery Oleochemicals LLC

Frost & Sullivan Asia Pacific Best Oleochemicals Company of the Year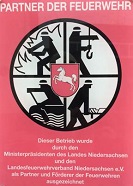 Partner of the Fire Brigades – Emery Oleochemicals GmbH
---