Corporate Citizenship
Enhancing the social, cultural and economic qualities of our communities.
We believe that our commitment to socially responsible practices sets us apart. As we embrace sustainability and innovation in our business, we also strive to have a positive impact on the immediate societies where our global operations are located. By uniting our employees in this common cause, Emery Oleochemicals' operations in each region have identified relevant stakeholders, depending upon the needs of the local community, to support initiatives, charities and organizations that are as diverse as our people.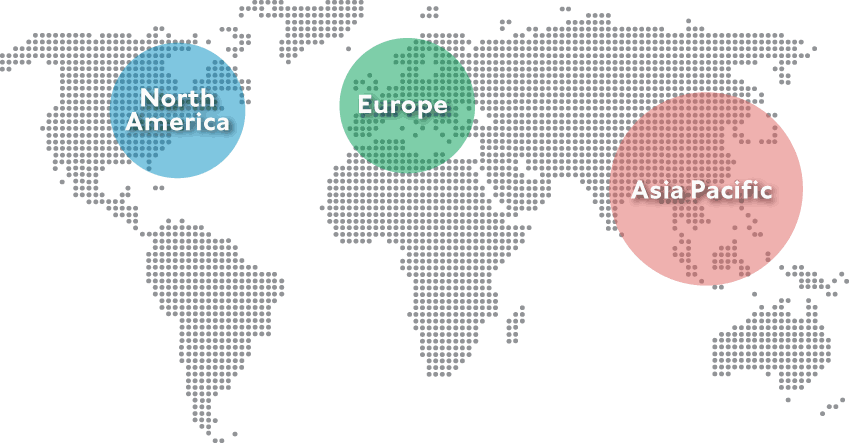 While practicing management styles synonymous with corporate social responsibility, we contribute to the realization of a sustainable society through various initiatives, charities and organizations, including, but not limited to, the following:
Ronald McDonald House Charities: Since 2007, Emery Oleochemicals LLC has contributed to the Greater Cincinnati chapter of this important charity to help provide a "home-away-from-home" for families so they can stay close by their hospitalized child at little or no cost. Our annual support includes sponsorship of the RMHC Golf Classic and their Red Tie Gala. In 2011, Emery Oleochemicals LLC made an even greater contribution to adopt a room at the house, known as the "Emery Family Room", where guests at the House can rest and regroup after visiting their child in the nearby hospital. In addition, several times a year, groups of Emery employees volunteer to provide lunch or dinner service to the House guests.
St. Joseph Orphanage: Employees contribute Christmas gifts and monetary donations in addition to Emery's corporate donation, allowing all of the children to receive during this festive season. This is an employee-driven initiative that we are proud to have been supporting annually for over 20 years.
University of Cincinnati Cooperative Education Program: For over 100 years, Emery has been partnering with the University of Cincinnati on a co-op program that brings in several UC students every year from the Engineering College to work as paid co-ops at Emery's Cincinnati Plant. We are very proud that today, at least 10 of our current full-time employees at Emery Oleochemicals LLC initially began their careers at the company as part of this co-op program.
Annual Charity Walks: Every year, Emery Oleochemicals LLC sponsors an employee team with a matching company donation to local charity walks. Organizations that Emery has contributed to since beginning this endeavor in 2016 include the Susan G. Komen Breast Cancer Foundation, the Alzheimer's Association of Greater Cincinnati, the Down Syndrome Association of Greater Cincinnati and the Pancreatic Cancer Action Network.
United Way: For over 50 years, Emery Oleochemicals LLC has supported the United Way through its annual fundraising campaigns. In addition to the company's very generous yearly donation, employees are also encouraged to donate.
St. Vincent de Paul: Since 2017, Emery Oleochemicals LLC has supported St. Vincent de Paul through clothing and food drives held at our Cincinnati Plant several times each year.
Internship and scholarship programme for youths from neighboring schools and universities.
Since 2011, we have been growing social and vocational skills through specially developed programmes.
Girls' Day to promote career opportunities for women in the field of sciences.
In November 2019, Emery Oleochemicals (M) Sdn. Bhd joined the River Adoption Program organized by the local municipal council in Telok Panglima Garang, Malaysia. In this program, multiple manufacturing plants are jointly responsible to ensure that the streams in the surrounding area are kept clean and free of chemical affluent. The initiative was implemented to create awareness among the plants and the surrounding communities regarding the importance of sustainability of our environment for the future.
Emery was entrusted with almost 1 km of the stream and it is the largest parcel of the river. The launching of the program was carried out at Emery and, in line with the sustainability concept of the campaign, a "Plant a Tree" event was also held, whereby tree saplings from the genus Moringa Oleifera were planted along the stream that borders Emery's TPG plant.