Emery Oleochemicals offers a broad portfolio of ester products for a multitude of applications in the lubricants industry. Driven by over 65 years of technical expertise in ester technology, our constantly evolving and innovative ester portfolio provides formulators and end users with robust solutions to meet their most challenging lubricant application needs. Under the DEHYLUB® brand name, we offer products as Gp V base stocks as well as additives to the formulating industry.
In addition to technical applicability, our DEHYLUB® product line provides sustainability benefits due to high renewable content as well as favorable biodegradability compared to petrochemicals base stocks and components.
Tailored to meet technical and regulatory requirements, Emery's lubricant esters help our customers to create end products that achieve:
high performance levels,
optimized energy efficiency,
long term stability, and
reduced maintenance and operating costs for end users.
As one of the leading suppliers of environmentally-acceptable base stocks, Emery Oleochemicals offers the following types of esters:
Base Esters
Ester technology has been in use for many years in the lubricants industry and is one of the preferred base stock chemistries for demanding applications. Our DEHYLUB® esters, based predominately on renewable raw materials, offer value-add by providing high performance properties like superior lubricity, excellent low temperature behavior and high viscosity index. Combined with its environmentally-friendly characteristics, including good biodegradability and low aquatic toxicity, lubricant esters from Emery are the right choice when formulating fluids for demanding applications and special regulations.
Specialty Esters
Our esters are designed using our own chemical tool box to achieve targeted properties and characteristics. Due to the experience and expertise of our technical groups, we are able to achieve desired functionalities like friction reduction, cold temperature properties, volatility, thermo-oxidative resistance, high solvency and hydrolytic stability. To achieve the targeted ester profile, our technical team uses oleochemical and petrochemical raw materials from various suppliers around the world as well as fatty acids from in-house production.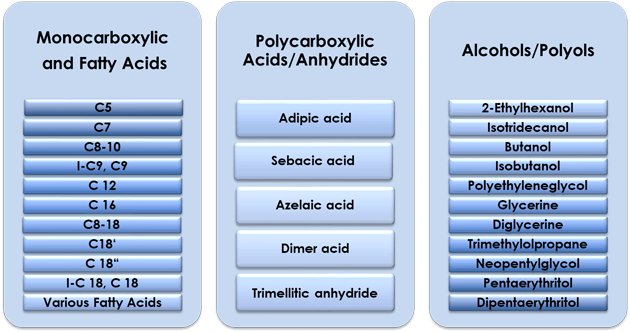 Unsaturated Esters
Unsaturated esters are the first choice for high application demands providing best lubrication behavior and friction reduction with good to excellent low temperature behavior. This type of ester provides a good balance between cost and performance.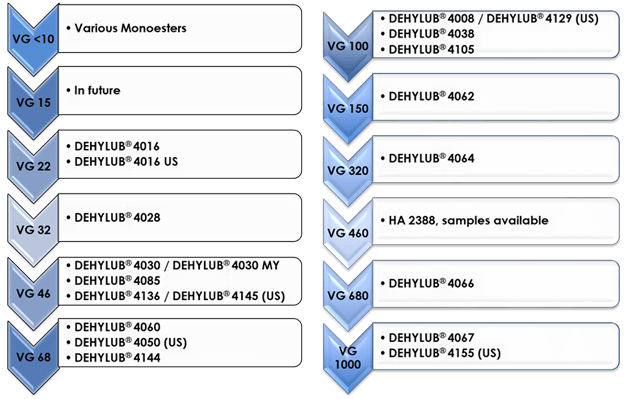 Saturated Esters
Saturated esters are the premium line of ester products providing the highest thermo-oxidative stability for long oil drain intervals and reduced operating costs.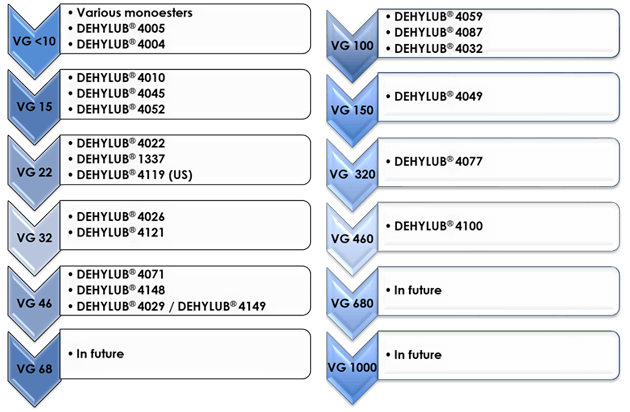 NSF HX-1 Listing
Regulations, approvals and listings continue to be an important factor in the lubricants industry. The necessary support and back-up by global registrations are driven through our Bio-Lubricants business unit with the ongoing support from our regional Product, Safety and Regulation departments.
In order to enable our customer to develop and formulate lubricants for incidental food contact, Emery already has several ester products approved and listed on the NSF White Book as HX-1 compounds.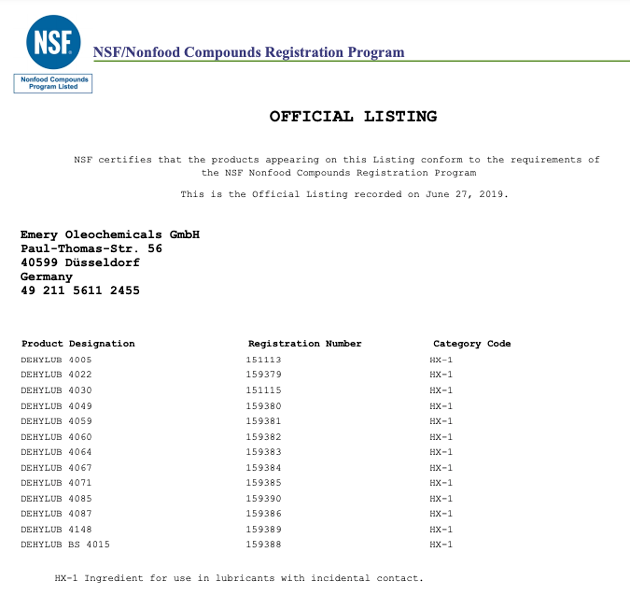 It is the intention of Emery's Bio-Lubricants business to continue to support these activities and extend the number of HX-1 approved esters to meet customers' ongoing demand through new product introductions.
European Ecolabel (EEL) & Lubricant Substance Classification (LuSC) List
Environmentally acceptable lubricants (EALs) have become a growing area within the lubricants industry supported by various labels. In particular, the European Ecolabel (EEL) has been recognized as one of the leading premium labels. What makes the EEL very successful is that renewability was one differentiating requirement in the introduction phase in 2005. In addition to the certification of finished fluids, a positive list of pre-evaluated and approved components and chemistries was designed as the Lubricant Substance Classification (LuSC) list which was continued after the last review in 2018.
Emery Oleochemicals has over 12 products on that toll for formulators and will continue to expand this list as new products are developed and introduced to the market.