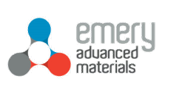 Who we are
Founded in 2013, Emery Advanced Materials Sdn Bhd (EAM) is a technology venture of the Emery Oleochemicals Group and the company acts as an incubator for Emery Oleochemicals' nanotechnology research.
What we do
EAM is focused on the development and commercialization of enabling formulation and dispersion through Rubber Nanocomposite Technology that unlocks the true potential of carbon nanomaterials such as carbon nanotubes and graphene within rubber products.
What is Rubber Nanocomposite Technology?
Historically, carbon nanomaterials have been poorly integrated into rubber materials due to uneven distributions. This limits the material's performance enhancement levels and significantly reduces their value.
EAM's proprietary Rubber Nanocomposite Technology allows the creation of uniform and evenly dispersed nanocomposites in a rubber matrix without the need for any solvent or chemical treatments thus enabling the production of sustainable and renewable rubber products and solutions.
What we offer
We have a growing portfolio for natural and synthetic rubbers applicable to industrial, consumer, health and transportation sectors.
Our inventions relating to use of nanocarbon in the preparation of reinforced natural rubber and improved natural rubber compositions are patents pending in 20 countries around the world. Ongoing research is underway for related inventions.
Our technology provides green tire formulations without the need for silica and silane crosslinking agents leading to lower rolling resistance and improved mobility performance
High-performance Tires
Our technology increases tires strength and toughness resulting in longer tire lifecycle and adaptability to harsh conditions
Off-road Tires
Our technology provides latex products with lower film thickness resulting in increased functionality and permeation
Latex Gloves
Our technology provides industrial rubber products with significantly more strength and toughness leading to longer lifecycles and reduced downtime
Industrial Rubber Products
Our technology provides rubber hoses with significantly more tensile strength and flexibility
Rubber Hoses
Our technology provides marine fenders with significantly more toughness and flexibility with adaptability to damp and harsh weather conditions
Marine Fenders
Emery Advanced Materials
WO2014/021704:
Dispersion Method : preparation and formulation of natural rubber nanocomposite
WO2014/020374:
Method and Formulation of natural rubber nanocomposite in given application of tyres
WO2015/028845:
Method and Formulation of natural rubber nanocomposite in given application of industrial rubber product sector vibration control